prayagraj: Mahant Narendra Giri and Mahant Balveer Giri. file photo.
– Photo : prayagraj
The issue of the succession of the Mahant of the Math, which arose after the death of Mahant Narendra Giri, President of the Akhil Bharatiya Akhara Parishad and Mahant of the Baghambari Gaddi, has come to an end. In the meeting of the Panches and Shri Mahants of Panchayati Akhara Shri Niranjani, a consensus has been reached on the name of Up Mahant Balveer Giri. Well, its formal announcement is yet to be made.

In a conversation with 'Amar Ujala', Mahant Ravindra Puri, Secretary of Niranjani Akhara and President of Mansa Devi Trust, clarified that after the consensus of the Panch, it has been decided to make Balveer Giri the Mahant of the Mutt Baghambari Gaddi. But, on Thursday, the name of Balveer Giri will be formally announced in the meeting of Panch Parmeshwar of the Akhara to be presided over by Acharya Mahamandaleshwar Kailashanand Giri of Niranjani Akhara in Haridwar.
Prayagraj News : Math Baghmbri Gaddi.
– Photo : Prayagraj
महंत नरेंद्र गिरि ने भी अपने सुसाइड नोट में बलवीर गिरि को ही मठ का उत्तराधिकारी बनाते हुए उन्हें अपने क मरे की चाबी सौंपने की इच्छा व्यक्त की थी। लेकिन, उनकी मौत के बाद सुसाइड नोट पर ही सवाल उठने पर यह मामला लंबित हो गया था। 

अखाड़े के आचार्य महामंडलेश्वर कैलाशानंद गिरि, सचिव श्री महंत रवींद्र पुरी के अतिरिक्त अखाड़ा परिषद के महामंत्री और जूना अखाड़े के अंतर्राष्ट्रीय अध्यक्ष महंत हरि गिरि ने भी सुसाइड नोट को फर्जी बताते हुए अस्वीकार कर दिया था।

सुसाइड नोट पर सवाल उठने के बाद निरंजनी अखाड़े के उप महंत बलबीर गिरि ने भी स्वयं को उत्तराधिकार के मुद्दे से यह कहते हुए अलग कर लिया था कि मैं अभी मठ का उत्तराधिकारी नहीं हूं। अखाड़े के पंच परमेश्वर जिसे यह दायित्व सौपेंगे, वह मठ के महंत की जिम्मेदारी का निर्वाह करेगा।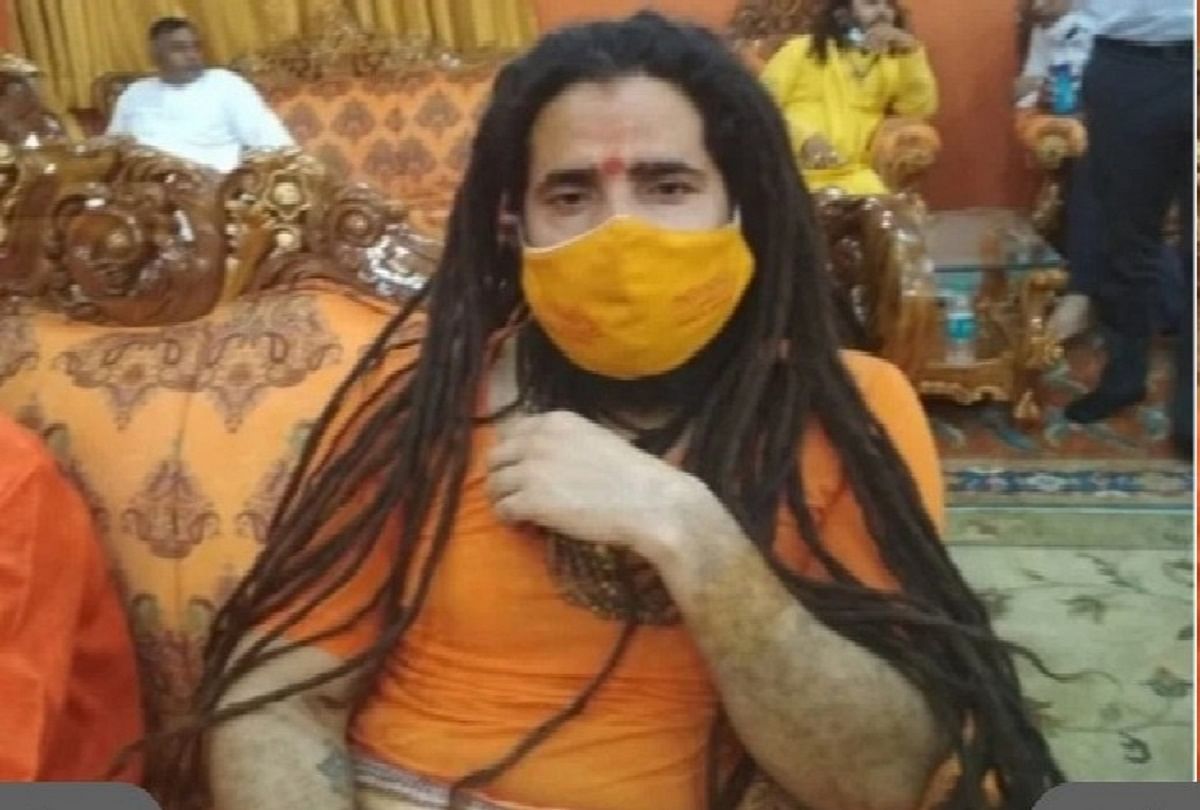 prayagraj : Mahant Balveer Giri.
– Photo : prayagraj
Balveer's name was written twice in the will
Mahant Narendra Giri had mentioned Balveer Giri twice in his will. He made three wills for his successor. For the first time in 2010, in the will of succession, the disciple Balvir Giri was made his successor. But due to Balvir Giri being busy in Haridwar itself, when he got the will prepared for the second time on 29 August 2011, he declared his disciple Swami Anand Giri as his successor.
Chief Minister Yogi Adityanath discussing with saints after paying homage to Mahant Narendra Giri, President of Akhara Parishad at Baghambari Math.
– Photo : Social Media
But, as the distance from Anand Giri started increasing, Mahant Narendra Giri got the third will prepared on June 4, 2020, canceling both his earlier wills. In this third registered will, he once again declared Balveer Giri as the successor of Matha Baghmbri. After this dispute the meeting of Panch Parmeshwar was also postponed.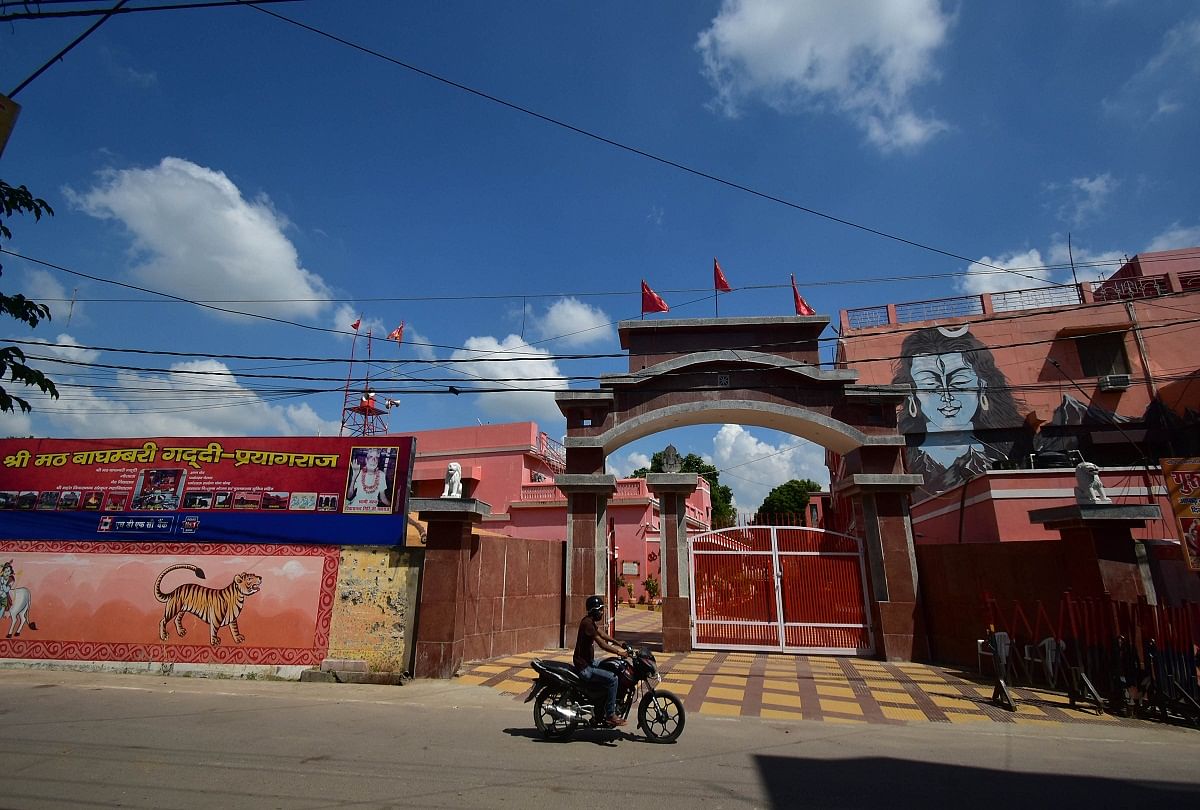 Prayagraj News : Math Baghmbri Gaddi.
– Photo : Prayagraj
Took initiation of Sannyas in the year 2005
Niranjani's Deputy Mahant Balbir Puri took initiation in the year 2005. Earlier he was given the responsibility of looking after the Wilkeshwar temple in Haridwar. Meanwhile, in Kumbh-2019, Mahant Narendra Giri called Balveer Giri from the Bilkeshwar temple in Haridwar to Baghmbri, the monastery of Prayagraj. He had been living with Mahant Narendra Giri in the Mutt Baghambari Gaddi for the last three years.