India vs England 2nd Test, Day 3 Highlights: England languished on the third day of the second Test against India as they were reduced to 53/3 at stumps in chase of record total 482 at the MA Chidambaram Stadium in Chennai.
Ravichandran Ashwin added a fifth Test hundred to his 29th five-wicket haul in India's runup to 286 in their second innings. Virat Kohli struck 62, helping India extend their lead after they were reduced to 106/6 at one stage. Chasing, England were tormented from the beginning as Axar Patel bagged two wickets. Joe Root and Daniel Lawrence will restart the match on Tuesday.
Root (2*) and Lawrence (19*) survive the late onslaught and finish the third day of the second Test in Chepauk. Axar bagged two wickets and Ashwin scalped just one after his excellent 106-run knock. England were 53/3 at stumps, needing 429 more runs.
India have bowled well to leave England stuttering on 53/3 at the end of day three.
They need seven wickets, while England need 429 more to win!#INDvENG ➡️ https://t.co/DSmqrU68EB pic.twitter.com/s7km9iiGUm
And another one! England now lose their nighwatchman for a golden duck! Axar gets his second of the innings as he sends Leach back to the pavilion… simple catching practice for Rohit at leg slip. Root finally comes out to bat. ENG: 50/3, need 432 more runs
The homeboy strikes again! Ashwin adds to his match tally and raises it to six now as he dismisses Burns on 25. The batsman tried to nudge the delivery behind him, but he got a leading edge straight into the hands of Kohli. ENG: 49/2, need 433 more runs
Rory Burns since the start of the #ENGvPAK series:
4
10
0
6
33
0
0
25 – TODAY#INDvENG pic.twitter.com/LoQHKz9Awk
England are on the frontfoot now as both Burns (23*) and Lawrence (8*) are taking the spin attack to the cleaners. First, Burns skins Ashwin with two exquisite boundaries and then his partner punishes Axar with two more. ENG: 38/1, need 444 more runs
ONE DOWN! Axar strikes first for India as he catches Sibley dead plumb right down the middle of the wicket with a gem of a delivery. The batsman departs for 3 after surviving 25 balls. A wicket maiden for the debutant. ENG: 17/1, need 465 more runs
Chasing 482, England open their second innings with Burns and Sibley. Ishant and Axar opened the bowling attack for India after Ashwin's excellent 106 guided India to 286-all out. 15 overs left in the day for the visitors to bat. ENG: 8/0, need 474 more runs
A sensational century from R Ashwin has helped India to 286. The hosts have set England a target of 482!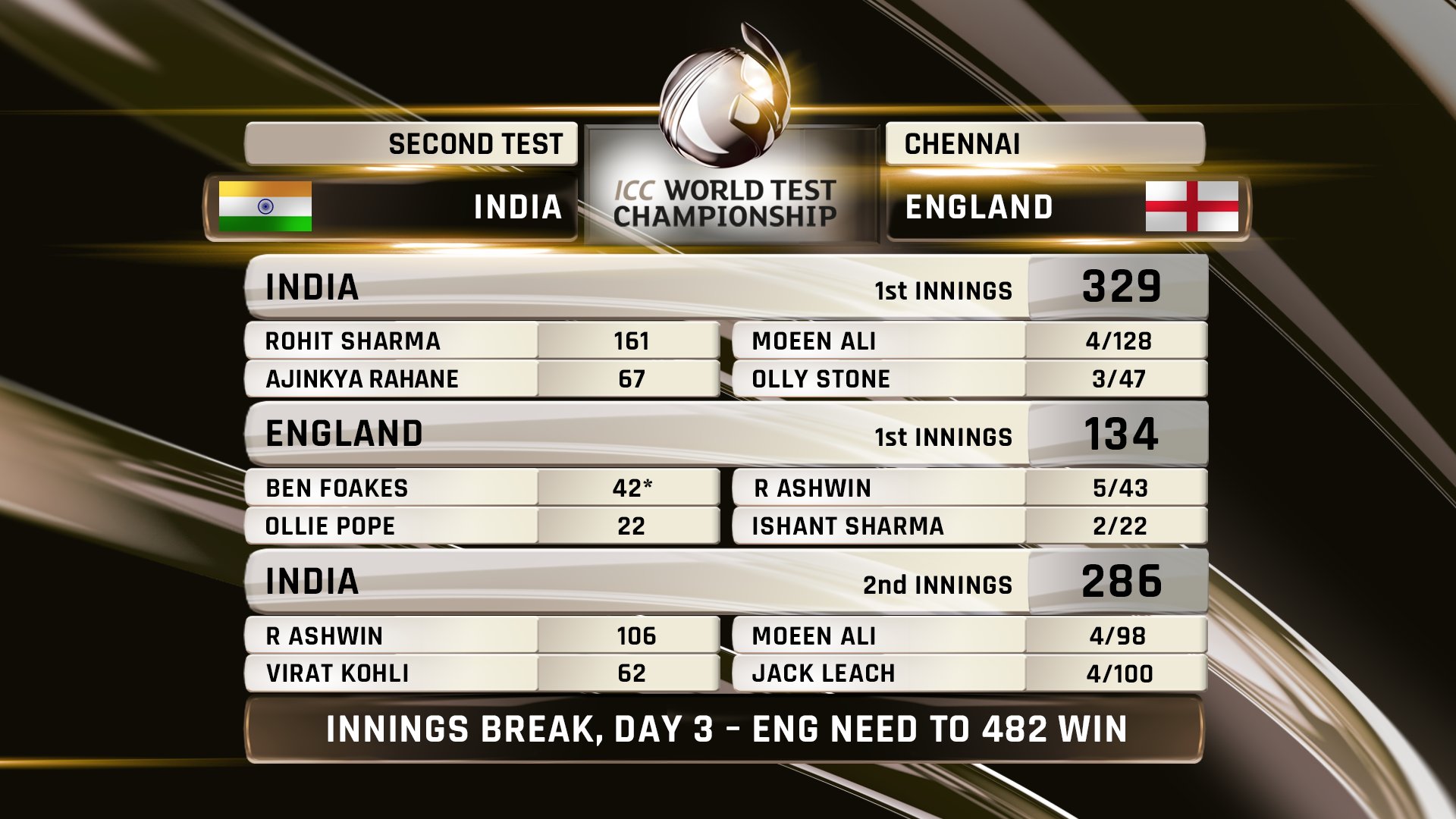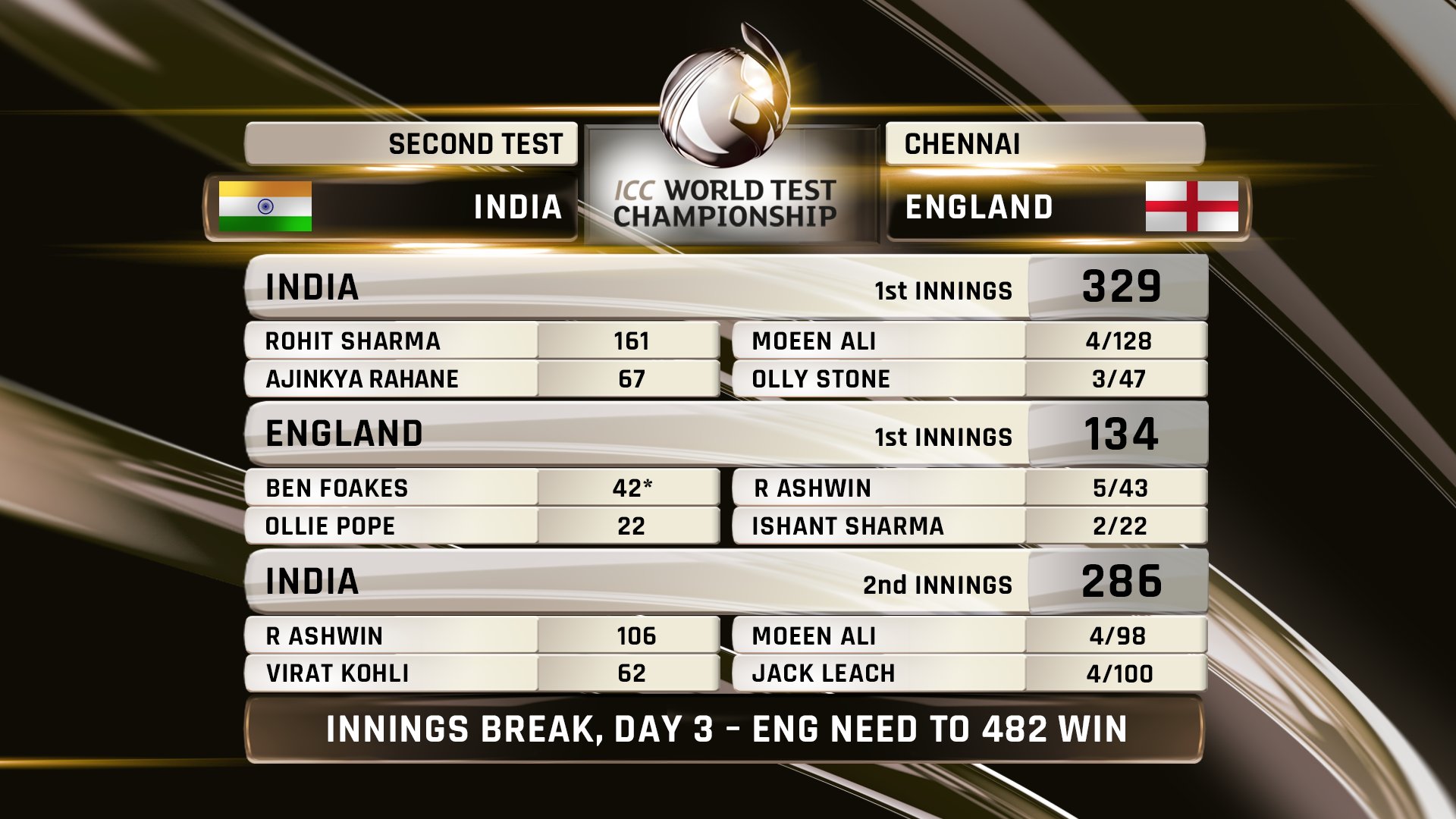 SIX, massive hit from Siraj. Shows off his muscle strength by getting right under this flighted delivery and murders it into the deep mid-wicket stands.
FOUR, this will do. Not the most glamorous manner but doesn't matter. Century to Ashwin. His fifth in Tests. He can do no wrong here. First fifer with the ball and now a hundred for the taking. Simply brilliant.
'Paisa Vasool' for Chennai fans as their very own #RavichandranAshwin registered his 5th Test century at Chepauk. #INDvsENG @IndianExpress @IExpressSports pic.twitter.com/2Ousf6hsbU
Mohammed Siraj has survived 10 deliveries and is getting the loudest cheer every time he defends a ball, given he is not known for his batsmanship and has the responsibility of surviving the spin from Ali n Leach! Even Ashwin approves
Cheers on Siraj's defensive shot in Chepauk!!
Heart rate pretty high, come-on Siraj .. hang in there!#INDvsENG #ENGvIND #INDvENG pic.twitter.com/Et3RzctaMU
The pitch suddenly became better while Ashwin is batting! Slower and short, Ashwin camps back and clubs it over mid-wicket. He smartly retains the strike thereafter, with a single on the last ball of the over. Score after 77 overs, IND- 242/9
Ashwin is running out of partners as Ishant skies one off the bowling of Leach and it's a great catch from Olly Stone! He's out for 7 and India are 237/9, leading by 432
Sunil Gavaskar in Hindi commentary is savage —
Deep Das-"Kaun kehta hai is pitch par batting nahi ho sakti"
SG- "sirf rooturo, jo sirf complain karte hain, woh rooturo log"
And Foakes misses a stumping chance! can you believe it? Ashwin charges down the ground and misses the ball entirely but it scoots so low that even Foakes can't get his hands. Score after 74 overs, IND- 224/8
In this session, India lost Kohli but Ashwin's fifty helps the hosts achieve a massive lead of 416. 68* in currently Ravichandran Ashwin's second-best score in the second innings in his Test career. The highest, 91* v England in Dec 2012 at Kolkata. For England, Moeen Ali took both wickets in the session. India 221/8 in 73 overs.
Just stand and deliver! Pitched on good length by Stuart Broad and Ashwin lofts it straight back down the ground. Ashwin with that great shot becomes the highest scorer in this innings. This one needs to watched —
Whatteyyyy shot Ash 😍😍🔥🔥🔥 @ashwinravi99 @prithinarayanan #Ashwin #INDvENG #INDvsENG pic.twitter.com/SitGHdJl0y
Moeen Ali traps Kuldeep Yadav for 3(9) with the one that keeps straight. He plays it entirely down the wrong line for the spin, gets trapped plumb in front of middle, and wastes a review as well. Score after 68 overs, IND- 210/8
Finally, England have a breakthrough! Moeen Ali gets Virat Kohli again. But the India captain has reviewed… Another umpire's call on hitting the wicket, Virat Kohli, is out for 62. End of a 96-run seventh-wicket partnership. India – 202/7, lead by 397 runs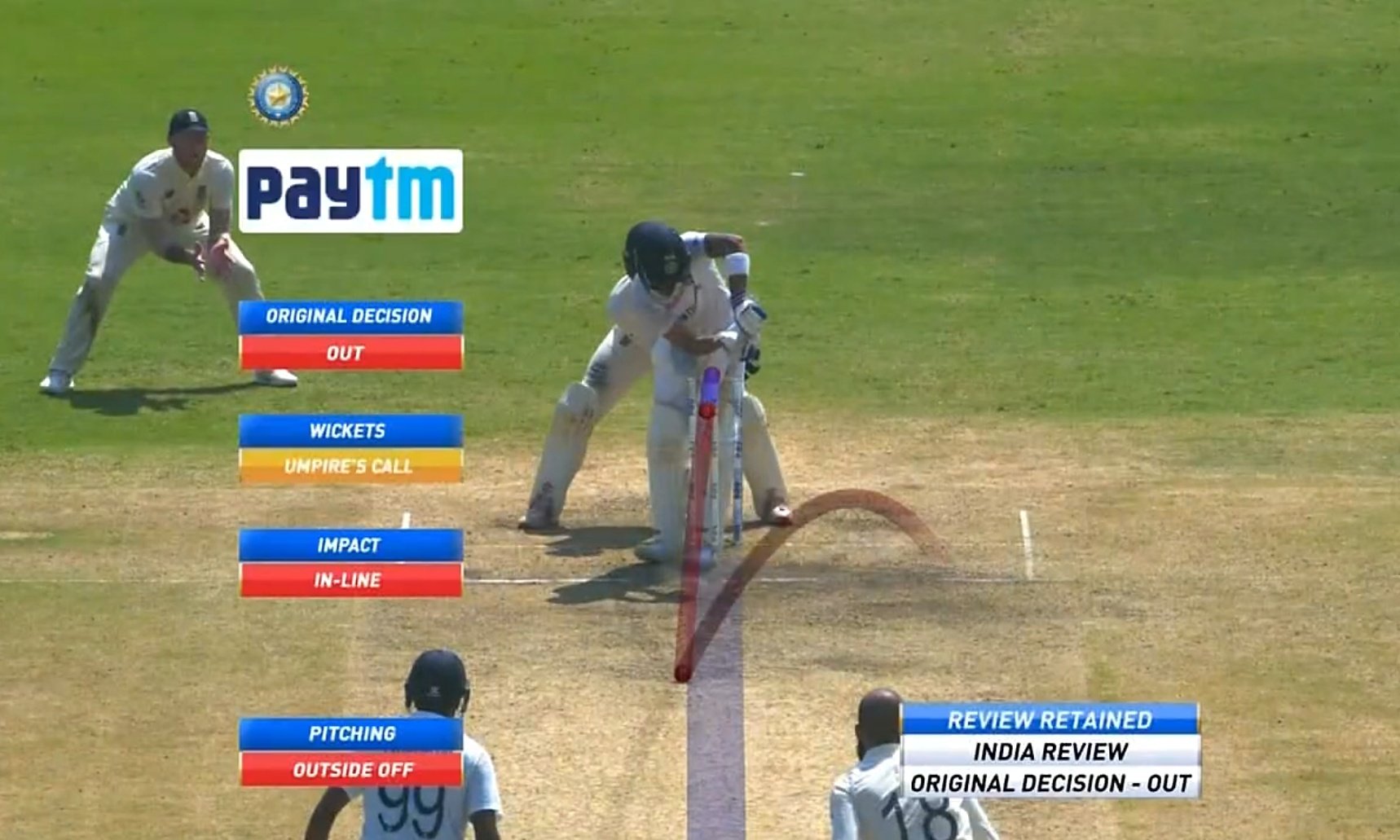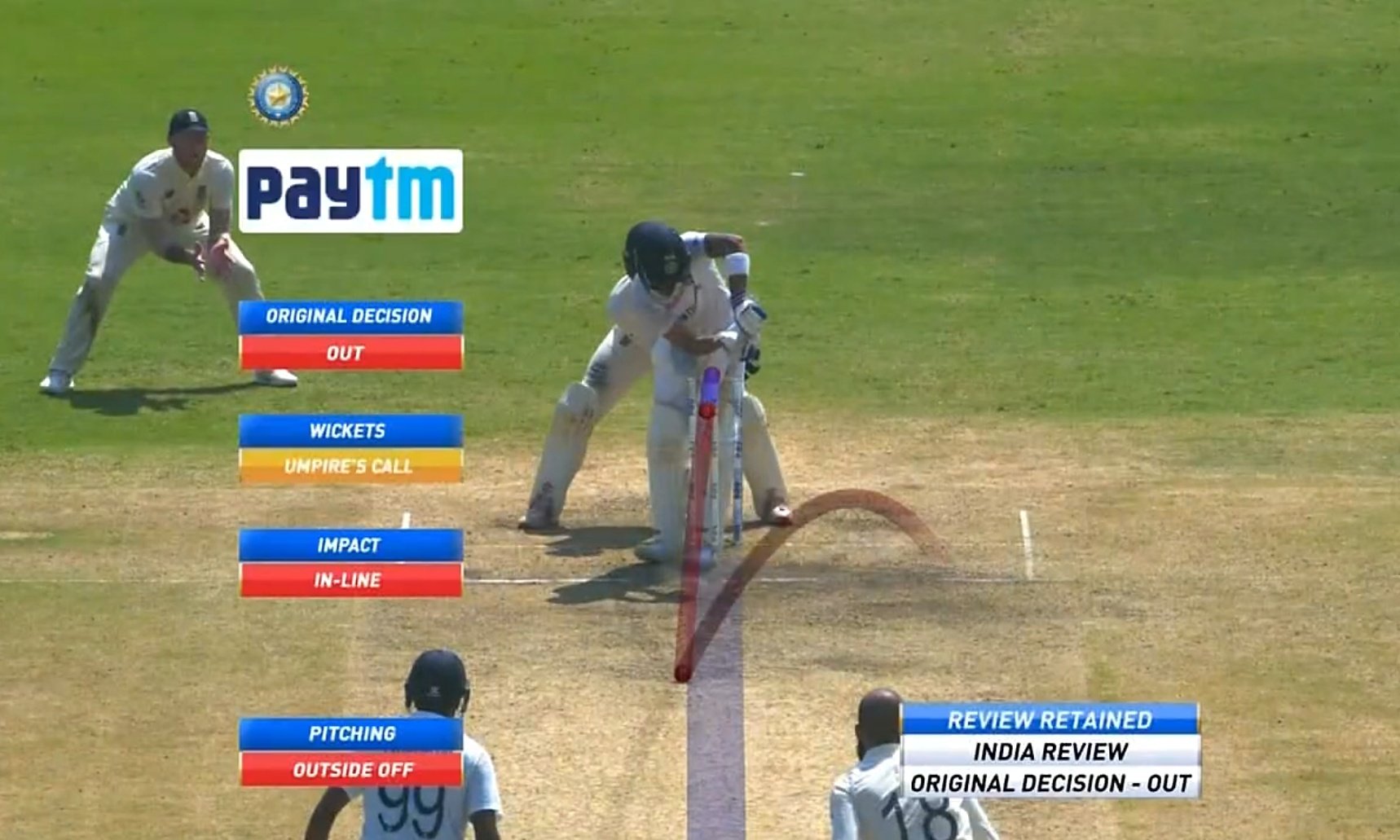 Hitting a fifty & taking a five-fer in the same Test most times:
11 Ian Botham
9 Shakib Al Hasan
6 R Hadlee/ R ASHWIN
5 M Marshall
4 Kapil Dev/ C Cairns/ R Jadeja
This is his first fifty-plus score since 2017! Absolute top class innings from a top quality player. He picked up 5 wickets in first innings now scored 50* runs from 66 balls including 7 fours. Well played, Ashwin.
The local boy gets to his fifty with a tennis shot to Olly Stone. Well deserved! #INDvsENG #INDvENG pic.twitter.com/5QboXjXJS4